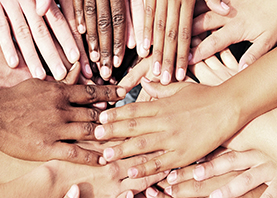 Over the last three decades at least 60,000 people have been killed by militants adhering to either to the homegrown sub-continental brand of Deobandi militancy or its Salafi/Wahhabi cousin imported from Saudi Arabia and Afghanistan by Taliban and Saudi missionary affiliates. An even greater number of people have been killed in the Middle East at the hands of Saudi-sponsored Salafi/Wahhabi extremists. The majority of these have been Shia and Christian citizens in both regions.
Often overshadowed by the activity of groups like ISIS and Al-Qaeda, Deobandi militancy is nevertheless a devastating force in South Asian life. It also draws both material and ideological support from the same religious and quasi-governmental organizations that fuel ISIS/AQ militancy.
Interfaith for Unity and Tolerance (IFUT) was set up in 2016 by the Pakistani American activist Ali Abbas Taj in response to escalating militancy from Deobandi groups on the Indian Sub-Continent and Salafi/Wahhabi violent extremism in Middle East and the West.
Since then, IFUT has worked as a commissioning organization, funding projects that document Deobandi/Salafi/Wahhabi (WSD) violence against religious and ethnic minorities and that map the links between these forms of violence and mainstream political, academic and civil society discourses and actors.
IFUT is a 501 (c) (3) registered organization. As a non-profit organization, it mainly operates on a digital platform connecting to its audience mainly through blogs and social media platforms.
As part of its efforts in combatting extremism, IFUT has commissioned a book published by MacMillan entitled Faith-based violence and militancy in the Muslim world. It has also commissioned articles, educational resources and events to document and advocate against killings by Salafi, Deobandi and other extremist groups.
Ali Abbas Taj- Biography
Ali Abbas Taj is the Director of IFUT.  He has decades of experience as a professional investor and since 2008 has been the editor-in-chief of two prominent civil liberties and human rights blogs focusing on Pakistan and global Shia issues. The blogs, Let Us Build Pakistan (LUBP) and World Shia Forum have generated hundreds of thousands of views each day and between 500,000 and a million integrations on their primary Facebook pages as well as citations on major mainstream media.
The objective is to shine a light on human rights abuses in the country.
Ali Abbas Taj holds an MBA from LUMS Business School.
Our Aims
IFUT aims to:
Alter the discourse on faith-based violence by raising awareness of DSW ideology and its role in militancy in the Muslim world.
Assist in the creation of better policy by ensuring informed, nuanced debate.
Galvanize the international community to protect the rights of minorities suffering from DSW violence and persecution.
Present an alternative and more tolerant discourse of Islam that is sensitive to the nuance and multi-faced nature of historical Islam in all of its academic fields.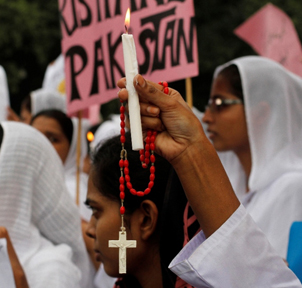 As a commissioning organization, IFUT is able to bring together teams of specialists for high-impact projects. This minimizes overheads and means that IFUT projects can be and are responsive to the fast-changing religious, political, and policy environment we operate in.